Hydrofoil Twin rigged catamaran for sale
Price:
£200
Phone:
00479 1101654
Alternate phone:
01784 482656
Speedwing is a hydrofoil catamaran built for speedsailing in 1990. It has twin sails one on each hull. All fits onto a dinghy size trailer that can be sold too. The hulls and wing were professionally built. There is a good description and photos in: https://
www.ayrs.org/repository/AYRS112.all_A5.pdf
Definitely still for sale on:
30 November 2021
(The owner confirmed the item was still for sale on this date)
Located:
Staines
View larger map
(not exact location)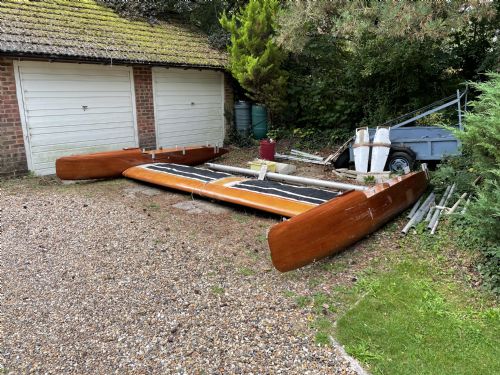 Changing your own adverts
If this is your advert, you may need to log in before you see links to change the details. If you have a password for the Y&Y forum, please log in (see box in top right).
Otherwise please see the email we sent you on 28 August 2021 entitled 'Y&Y classifieds...' for the links you need.
Resend email
Search classified adverts
Magazine appearance
This is an example of how adverts look in the magazine: