Seafarer 18ft with 6hp Johnson outboard and 8ft dinghy for sale
Price:
£1675
Phone:
01432 277281
Alternate phone:
23ft mast. Sails and bag. Replacement bow winch cable. Roller & foresail reefing. Outboard with 2gal tank and connections. Boarding ladder. New mahogany rubbing strakes. New marine ply washboards. Enclosed cabin with cushions & storage shelves. Mahogany combings & seat slats. Road trailer with 3 new tyres. New bilge pump.
Definitely still for sale on:
07 August 2022
(The owner confirmed the item was still for sale on this date)
Located:
Hereford
View larger map
(not exact location)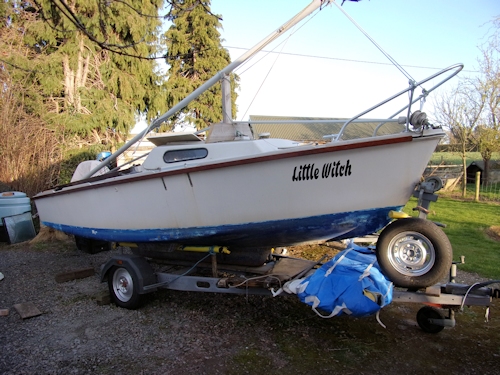 Changing your own adverts
If this is your advert, you may need to log in before you see links to change the details. If you have a password for the Y&Y forum, please log in (see box in top right).
Otherwise please see the email we sent you on 20 March 2022 entitled 'Y&Y classifieds...' for the links you need.
Resend email
Search classified adverts
Magazine appearance
This is an example of how adverts look in the magazine: